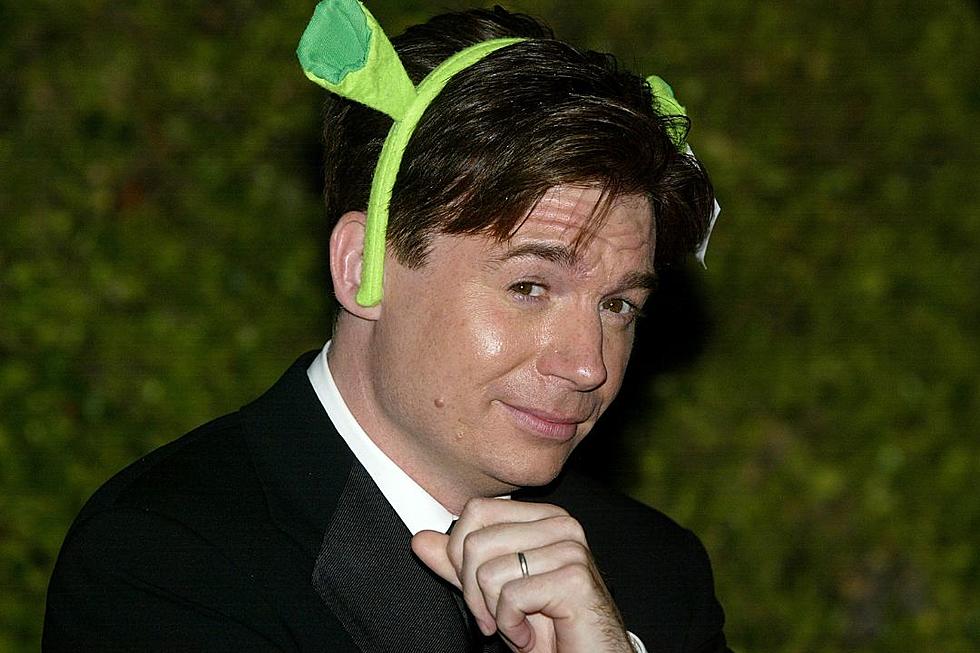 Mind-Blowing TikTok Theory Says Mike Myers Had the Biggest Impact on Modern Cinema
Carlo Allegri, Getty Images
A TikTok theory claims that actor Mike Myers has had the biggest impact on modern cinema. And, hilariously, the theory's got a point!
The user, who goes by the handle @gavingwhiz, claims that Myers' films between 1997 and 2003 impacted everything from the James Bond movies to the animation industry — and even nearly destroyed an entire franchise.
"This movie [Austin Powers] made it so that James Bond films couldn't tell jokes. There's a reason why Skyfall is the first Bond movie to have a joke out of like, three that Daniel Craig was in. He specifically cited Austin Powers as the reason why the movies were too afraid to have jokes anymore," he explains.
READ MORE: Little Girl on TikTok Mistakes Backstreet Boys for Serial Killers
He also points out the impact that Shrek, released in 2001, had on the movie industry.
"...Which made it so that basically every movie, especially animated, had to be all sarcastic and ironic about everything," he continues.
He also mentions how Myers killed a would-be lucrative Dr. Seuss franchise: 2003's universally maligned The Cat in the Hat.
Watch the TikTok below:
In a separate TikTok video, the content creator expanded upon why the James Bond movies refused to make jokes for so long in the 2000s.
"Austin Powers got way too popular and thus freaked out the Bond producers," he explained.
Daniel Craig appears to agree with this sentiment.
According to Collider, in 2012 Craig opened up about the impact the Austin Powers films had on the 007 movies.
"We had to destroy the myth because Mike Myers f---ed us," he joked.
Biggest Box Office Bombs of All Time