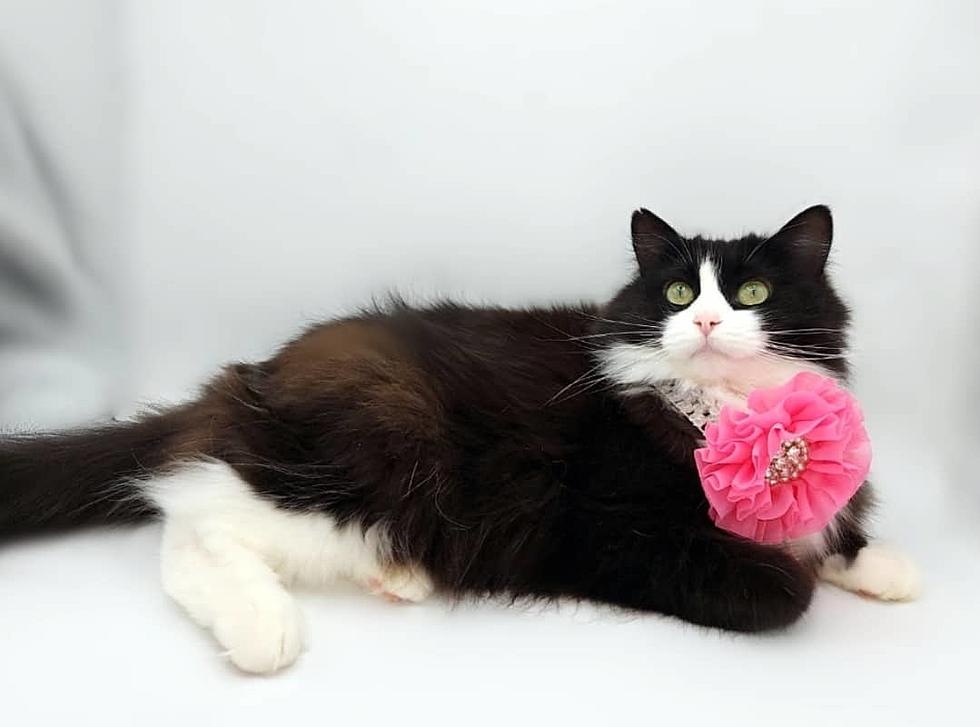 Michelle is the Cat of the Week at ARRR Rescue in Williston
If you listen to the Big Butt Morning Show you know that I am a huge advocate for adopting animals from local rescues. One local rescue that I mention on Whisker Wednesday is ARRR Rescue and Retirement Ranch of Williston.
I'd like to tell you about ARRR Rescue's Cat of the Week - Michelle
Michelle is a GORGEOUS, long-haired, tuxedo cat! She is about 5 years old and has been at ARRR since 2020. Michelle has the most beautiful, silky soft coat of all, and we believe she knows this. She would probably prefer a calmer household where she would get a lot of attention. Michelle is a good mix of sweet and sassy.
Michelle and all of the cats at ARRR are spayed or neutered and current on vaccinations. If you have room in your home and in your heart, please adopt an ARRR cat.
There's a donation box set up at Tractor Supply in Williston for ARRR. If you want to purchase cat food & supplies just place them in the box near the cash registers/entry of the store.
For adoptions and donations Click on the link below.
ARRR Rescue and Retirement Ranch is a large animal sanctuary serving Williston, North Dakota and surrounding areas. Sanctuary means that they are a safe, long-term home usually until end of life. ARRR is also a cat rescue, shelter and adoption facility. ARRR is full and will not be accepting any new intakes until further notice. Instead they work to find homes for the cats currently in their care. The number of animals remains small so that they can focus on quality care.
ARRR has limited staff. The ranch is located in NW, Williston, ND. Visits to the ranch are by appointment only through their Facebook page. They very much appreciate any community donations and support. ARRR Ranch is dedicated to the prevention of cruelty to animals and to the promotion of their adoption program.
Michelle- ARRR Rescue's Cat of the Week