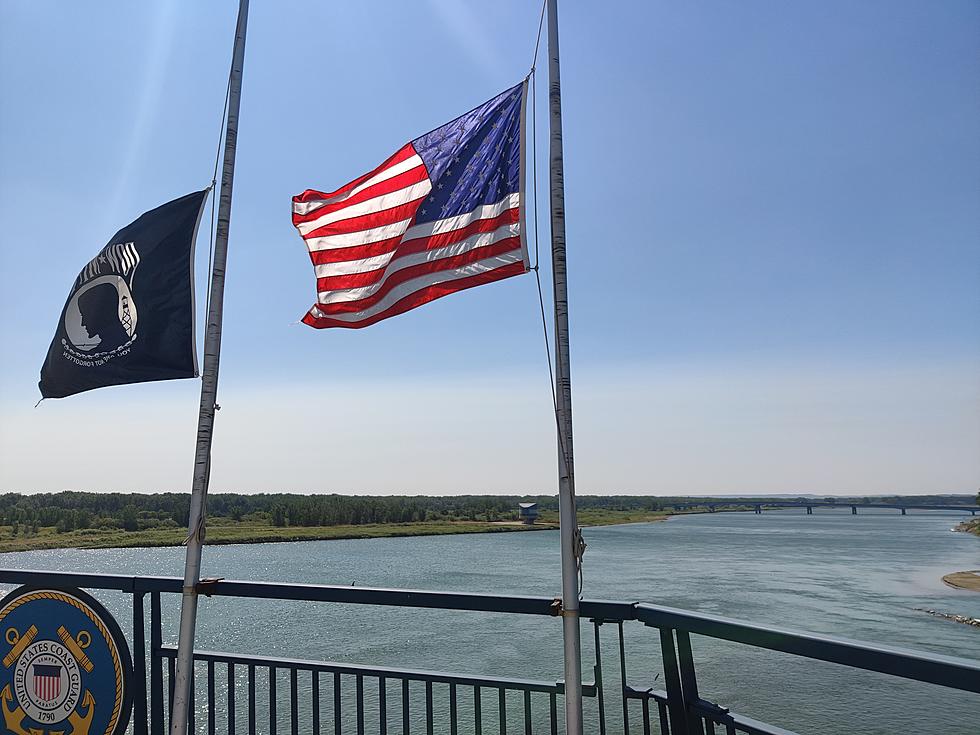 ND Flags Fly Half-Staff – NEVER EVER Forget Fargo's Dark Day
BROMO
It was a typical summer Friday afternoon in Fargo, North Dakota last week
The weather was perfect, a summer lazy Friday afternoon in Fargo, North Dakota. Thoughts of the upcoming weekend were on the minds of many as they counted down the hours until their work day ended. Suddenly out of nowhere, a traffic accident took place, a volley of bullets flew through the air, and a police officer lost his life.
Still no motive, no reason whatsoever WHY a gunman chose a busy intersection to release his hate
This is why so many of us are left shocked - WHY would someone do this? According to dakotanewsnow.com "A gunman opened fire on police and firefighters "for no known reason" as they responded to a traffic crash in North Dakota, killing one officer and wounding two others before another officer killed him. Chief Zibolski identified the shooter as Mohamad Barakat, 37, of Fargo, but provided few details about him or the shooting, citing officials' desire to protect the investigation" As of today ( Wednesday ) no motive at all has been found.
Paying respect to fallen Fargo Police Officer Jake Wallin, 23
Yesterday North Dakota Governor Doug Burgum "...directed all government agencies across the state to fly the United States and North Dakota flags at half-staff, and encourages North Dakotans to do the same at their homes and businesses, starting immediately today through sunset Saturday, July 22, in honor of Fargo Police Officer Jake Wallin, 23..." governor.nd.com reported.
"Officer Jake Wallin dedicated his life to serving his country and protecting his community and fellow citizens from danger," Burgum said. "We owe him a debt of gratitude that can never be repaid, and we lower the flags as a mark of our deepest respect for his courageous service and ultimate sacrifice in the line of duty."
This morning, while I was walking over the Expressway bridge, with the Missouri River shining like diamonds from the sun beating down, I silently thanked each and every man and woman who put on a uniform every day to serve and protect.
---
LOOK: Highest-rated free things to do in North Dakota, according to Tripadvisor
Stacker
compiled a list of the highest rated free things to do in North Dakota from
Tripadvisor
.