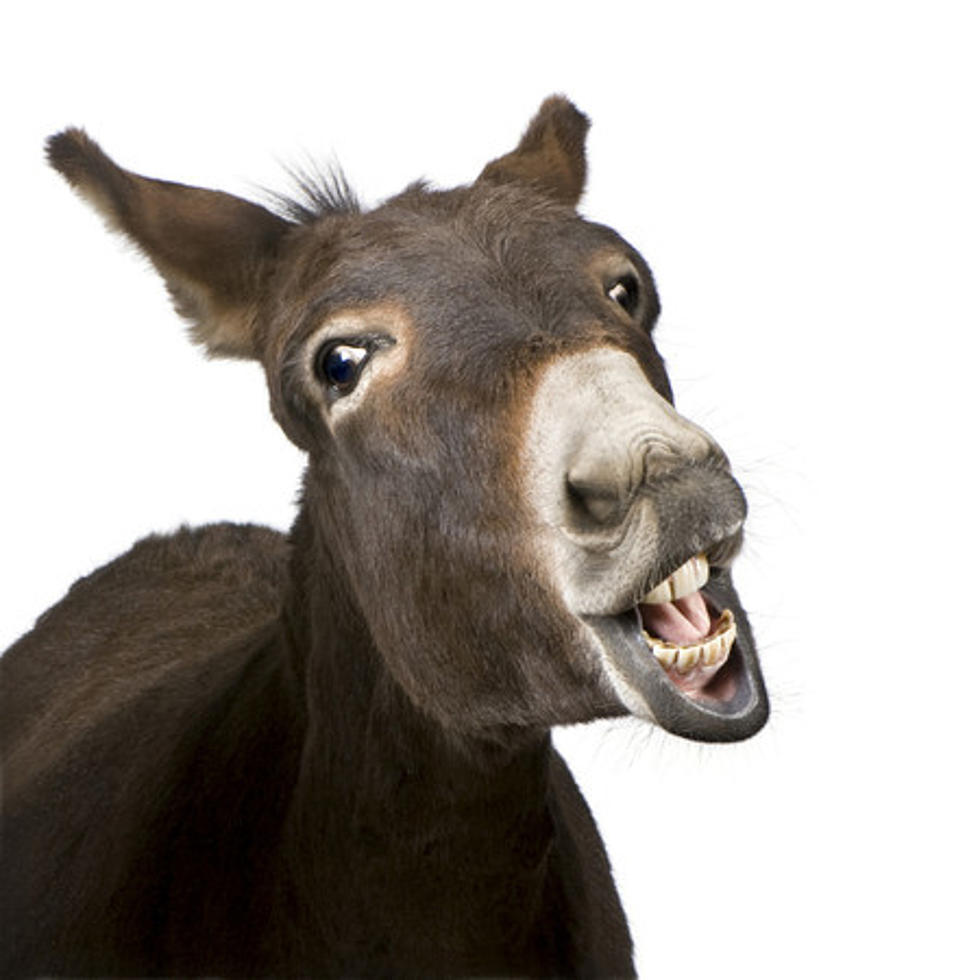 Donkey Basketball is Coming to Williston
Donkey Basketball is coming to Williston High School on Wednesday, April 5. There will be lots of laughs and lots of fun. Real donkeys, family friendly comedy, basketball games and dinner...what else more could you want?
Donkey Basketball will take place on Wednesday, April 5 in the Jon Cole Gym at 7:00 pm/central time. Tickets at the door will be $10 for Adults, $8 for Students in grades 7-12, $6 for Children in K-6.
The event is a fundraiser for another community event that will be happing in the fall - Homecoming 2023, and for two year old Willow Wahl, to help with her medical needs. Her parents, Ashley and Shawn Wahl are both Williston High School Alumni. There will be jars at the tickets booths and concessions if you would like to donate.
Event hosts are Karla Olson and Lola Suchy. Sponsors for the event are Sport About, Coca Cola, Cote Family and Gafkjen Farms. Come early and bring your appetite. Doors will open at 5:30 pm/centeral time. Concessions will be open, and a benefit dinner will be served by the Cote family in the Commons area, along with a bake sale. Proceeds from dinner and bake sale are for Willow. Cost of the dinner is $10. BBQ hotdogs, chips, salad, dessert, and drink.
THE DONKEY BASKETBALL TEAMS ARE:
Team 1- WHS Just Wants to Have Fun (80's Theme) (WHS Teachers)
Team 2- The Plaid News Bears (Elementary Teachers)
Team 3- The Benchwarmers (Freshmen & Sophomores)
Team 4- Globe Trotters (Juniors & Seniors)
The first game will consist of two – 8 minute halves and the second game will also consist of two- 8 minute halves. The two winning teams will then have an 8 minute play-off game of the championship. There will be a 10 minute halftime between the first two games. Elizabeth's Dance Expressions will provide a half time performance. During halftime after the dancers, the crowd is welcome to come out on the floor and pet the donkeys, but please don't ride or feed them.
THE SCHEDULE OF EVENTS:
7:05- National Anthem
7:10- (8min.) - Tip Off for Team 2 (Elementary) & Team 3 (Fresh/Soph)
7:18- Elizabeth's Dance Expressions
7:20- Pet the Donkeys during Halftime
7:28- Tip Off for Team 1 (WHS Teachers) & Team 4 (Juniors/Seniors)
7:38- CHAMPIONSHIP GAME
Donkey Basketball is presented by Donkey Sports, Inc of Entiat, Washington. The donkeys wear rubber shoes that will not mark or harm any kind of floor.