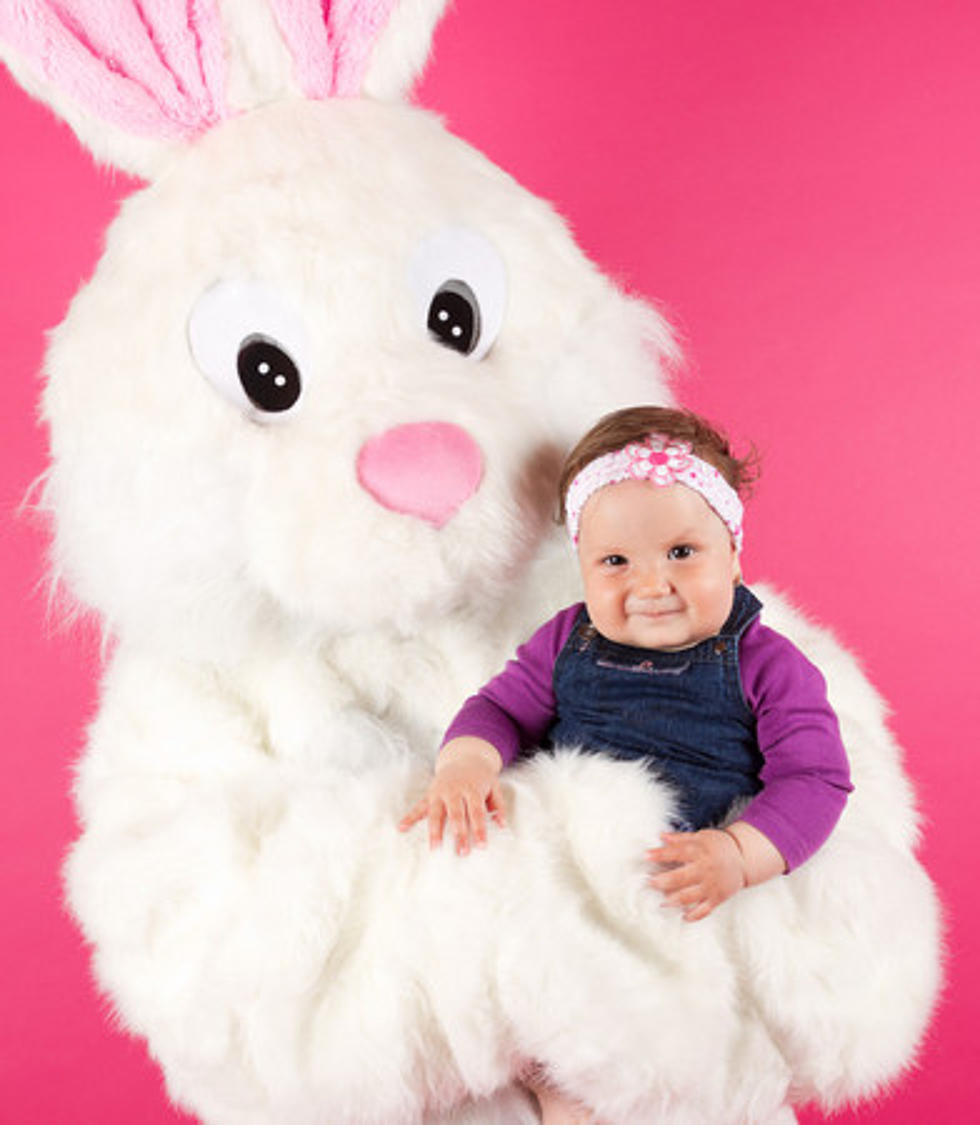 Don't Miss These Upcoming Easter Activities
Come make some Easter Floam at the James Memorial Art Center on Friday, March 31. This is a make and take project that you will do at your own pace with your kiddo. Come and go as you please from 3:00 pm to 5:00 pm. Use the north side Handicap door to enter the classroom and have $5 cash or check ready for each child participating.
Williston Parks and Recreation Center invites you to an Easter Egg Hunt & Dive. Friday, March 31 from 4:00 pm to 7:00 pm at the Williston ARC pools. Eggs will be hidden throughout the pools and in the diving area. Free with membership of cost of a day pass.
The Eagle Foundation invites adults to join them for Bunny Bingo. Friday, March 31 at 1035 Brewing in Sidney from 5:30 pm to 9:00 pm (mountain time). All proceeds go to fund teacher grant requests for Sidney Public Schools. Bingo winners will receive an Easter Ham. A night of fun for Adults ONLY.
Easter Bunny Pictures on Saturday, April 1 from 11:00 am to 5:009 pm at the Easter Eggstravaganza at the Raymond Center in Williston. And Saturday April 8 from 10:00 am to 1:00 pm at the Meg-A-Latte Loft in Williston. $20. Includes digital download of 4"x6" print. The print will be available to pick up 3-4 business days.
Mondak Animal Rescue's Hippity Paw-Pity Event is Saturday, April 1 from Noon-2:00pm. Come enjoy a plated meal (pancakes, sausage, eggs) $5 plus a provided beverage! If the weather cooperates, there will be a few petting zoo animals, along with train rides. There may even be an Easter Bunny hopping around so you can have the opportunity to capture a picture.
Sign up for the Fluff a Bear workshop on April 1st from 2:00 pm to 4:00 pm (mountain time) at the MonDak Heritage Center in Sidney. Stuff an Easter friend and design a T-shirt, they will also have a surprise art project to take home as well. Member tickets are $30, Not Yet Members are $40. Limited Space, call or stop by to reserve your spot. (406) 433-3500.
The Easter Eggstravaganza Craft & Vendor Show is Saturday, April 1 at the Raymond Family Community Center from 11:00am to 5:00pm.There will be Spring Giveaways, a Kids Zone, the Easter Bunny and Raad Photography.
Easter Bunny Pictures on Saturday, April 1 at Spring Lake Park from 10:00am to 2:30pm. There will also be lemonade stand and cake pops for $1 each. Every kid will get an allergy free egg while supplies last. Pictures will be $5.
2023 Community Egg Hunt is Wednesday, April 5 at Davidson Park in Williston. Come collect some eggs at the Community Egg Hunt! There will also be a first responder vehicles, snow removal vehicles, fire trucks and even the life flight helicopter to check out. Young Bucks Coffee will be providing free beverages during the event and it wouldn't be a proper egg hunt without the Easter Bunny! Be sure to bring your camera for photos. This event is free and open to the public. First Session: 11:00am to 1:00pm, Second Session: 4:00pm to 6:00pm.
Come to Safari Trampoline and purchase one hour jump, and your kids can participate in their Easter egg hunt on Thursday, April 6th-5 and under and Friday, April 7th-6 and up. The Easter egg hunt will start at 12:00 pm until eggs last on both days, and the Easter bunny will be there from 12:00 pm to 2:00 pm on both days.
Easter Glow Elite Cheer Team Fundraiser. Parents Night Out on Friday, April 7 from 6:30 pm to 9:30 pm. Get an evening off and drop your kids off for a fun Easter themed evening. $40 per child, $30 each additonal. All activities glow! Crafts, tattoos, games, dance party, eggs for everyone, pizza and drinks. Prizm Company is at 5003 2nd Ave West, Williston. Click below to register.
https://www.prizmco.org/page/system/classreg-shopping...
Easter Pails and Bunny Trails is Saturday, April 8 Lewis & Clark State Park from 1:00pm to 3:00pm. Join Lewis & Clark State Park and Epping Rural Fire Protection District for a fun filled afternoon searching for Easter eggs at their First Annual Easter Egg Hunt. Event starts at campsite #29 and will include an on-your-own Easter egg hunt through the campground, saying hi to the Epping Rural fire fighters, checking out one of their cool fire trucks, and free hot cocoa thanks to OK Distributing. Please park at the comfort station. Trader's Bay Visitor's Center will be open for general purchasing from 9:00am to 5:00pm. NDPRD 2023 annual passes will be for sale. The event is free of charge and open to the public, however vehicle passes are required for park entrance $7/day or $35/year.
Eggstreme Eggstravaganza is Saturday, April 8 at the Raymond Family Community Center from 1:00pm to 3:00pm. Join New Hope for an Easter egg hunt open to the whole community! There will be an egg hunt, games, inflatables and more family fun. The Easter Bunny will be there too. This event is free and open to the public.
Williston Parks and Recreation is inviting ALL children with ANY level of special healthcare needs or assitance along with their family to come to Noah's ARC. A low stimulation environement for those who may have anxiety, disability, sensory issue or those that need extra assistance. Saturday, April 8 from 9:00 am to 10:30 am. $3 per participant. No need to register.
Watford City Community Easter Egg Hunt is Saturday, April 8.